WASHINGTON     (AP) — The gap in employment rates between America's highest- and lowest-income families has stretched to its widest levels since officials began tracking the data a decade ago, according to an analysis of government data conducted for The Associated Press.
Rates of unemployment for the lowest-income families – those earning less than $20,000 – have topped 21 percent, nearly matching the rate for all workers during the 1930s Great Depression.
U.S. households with income of more than $150,000 a year have an unemployment rate of 3.2 percent, a level traditionally defined as full employment. At the same time, middle-income workers are increasingly pushed into lower-wage jobs. Many of them in turn are displacing lower-skilled, low-income workers, who become unemployed or are forced to work fewer hours, the analysis shows.
"This was no `equal opportunity' recession or an `equal opportunity' recovery," said Andrew Sum, director of the Center for Labor Market Studies at Northeastern University. "One part of America is in depression, while another part is in full employment."
The findings follow the government's tepid jobs report this month that showed a steep decline in the share of Americans working or looking for work. On Sunday, President Barack Obama stressed the need to address widening inequality, warning that proposed budget cuts will worsen the gap.
"The folks in the middle and at the bottom haven't seen wage or income growth," Obama said on ABC's "This Week."
While the link between income and joblessness may seem apparent, the data are the first to establish how this factor has contributed to the erosion of the middle class, a traditional strength of the U.S. economy.
Based on employment-to-population ratios, which are seen as a reliable gauge of the labor market, the employment disparity between rich and poor households remains at the highest levels in more than a decade, the period for which comparable data are available.
"It's pretty frustrating," says Annette Guerra, 33, of San Antonio, who has been looking for a full-time job since she finished nursing school more than a year ago. During her search, she found that employers had become increasingly picky about an applicant's qualifications in the tight job market, often turning her away because she lacked previous nursing experience or because she wasn't certified in more areas.
Guerra says she now gets by doing "odds and ends" jobs such as a pastry chef, bringing in $500 to $1,000 a month, but she says daily living can be challenging as she cares for her mother, who has end-stage kidney disease.
"For those trying to get ahead, there should be some help from government or companies to boost the economy and provide people with the necessary job training," says Guerra, who hasn't ruled out returning to college to get a business degree once her financial situation is more stable. "I'm optimistic that things will start to look up, but it's hard."
Last year the average length of unemployment for U.S. workers reached 39.5 weeks, the highest level since World War II. The duration of unemployment has since edged lower to 36.5 weeks based on data from January to July, still relatively high historically.
Economists call this a "bumping down" or "crowding out" in the labor market, a domino effect that pushes out lower-income workers, pushes median income downward and contributes to income inequality. Because many mid-skill jobs are being lost to globalization and automation, recent U.S. growth in low-wage jobs has not come fast enough to absorb displaced workers at the bottom.
Low-wage workers are now older and better educated than ever, with especially large jumps in those with at least some college-level training.
"The people at the bottom are going to be continually squeezed, and I don't see this ending anytime soon," said Harvard economist Richard Freeman. "If the economy were growing enough or unions were stronger, it would be possible for the less educated to do better and for the lower income to improve. But in our current world, where we are still adjusting to globalization, that is not very likely to happen."
The figures are based on an analysis of the Census Bureau's Current Population Survey by Sum and Northeastern University economist Ishwar Khatiwada. They are supplemented with material from the Massachusetts Institute of Technology's David Autor, an economics professor known for his research on the disappearance of mid-skill positions, as well as John Schmitt, a senior economist at the Center for Economic and Policy Research, a Washington think tank. Mark Rank, a professor at Washington University in St. Louis, analyzed data on poverty.
The overall rise in both the unemployment rate and low-wage jobs due to the recent recession accounts for the record number of people who were stuck in poverty in 2011: 46.2 million, or 15 percent of the population. When the Census Bureau releases new 2012 poverty figures on Tuesday, most experts believe the numbers will show only slight improvement, if any, due to the slow pace of the recovery.
Overall, more than 16 percent of adults ages 16 and older are now "underutilized" in the labor market – that is, they are unemployed, "underemployed" in part-time jobs when full-time work is desired or among the "hidden unemployed" who are not actively job hunting but express a desire for immediate work.
Among households making less than $20,000 a year, the share of underutilized workers jumps to about 40 percent. For those in the $20,000-to-$39,999 category, it's just over 21 percent and about 15 percent for those earning $40,000 to $59,999. At the top of the scale, underutilization affects just 7.2 percent of those in households earning more than $150,000.
By race and ethnicity, black workers in households earning less than $20,000 were the most likely to be underutilized, at 48.4 percent. Low-income Hispanics and whites were almost equally as likely to be underutilized, at 38 percent and 36.8 percent, respectively, compared to 31.8 percent for low-income Asian-Americans.
Loss of jobs in the recent recession has hit younger, less-educated workers especially hard. Fewer teenagers are taking on low-wage jobs as older adults pushed out of disappearing mid-skill jobs, such as bank teller or administrative assistant, move down the ladder.
Eric Reichert, 45, of West Milford, N.J. Reichert, who holds a master's degree in library science, is among the longer-term job seekers. He had hoped to find work as a legal librarian or in a similar research position after he was laid off from a title insurance company in 2008. Reichert now works in a lower-wage administrative records position, also helping to care for his 8-year-old son while his wife works full-time at a pharmaceutical company.
"I'm still looking, and I wish I could say that I will find a better job, but I can no longer say that with confidence," he said. "At this point, I'm reconsidering what I'm going do, but it's not like I'm 24 years old anymore."
—
Associated Press writer Tom Raum, Director of Polling Jennifer Agiesta and News Survey Specialist Dennis Junius contributed to this report
---
Read more
When DARPA issues a solicitation, they are looking for researchers who can develop the particular ability the solicitation calls for. Researchers respond with their ideas, and DARPA awards funding to the most promising proposals. A very creepy solicitation (SB131-002) has now been released, which calls for a "Portable Brain Recording Device & App". The thing is, this technology is already affordable, if you like that kind of thing, but DARPA wants it to be real easy to get, so it's gotta be around $30. They need someone who can make it smaller and cheaper, because, according to the solicitation, they want "to promote use by a wide audience", including children.
"Having EEGs in every classroom in America", say DARPA, would allow teachers to devise lesson plans using the devices to help children learn about the biology of "the brain and sensory systems", by using these brain-to-computer interfaces (BCIs):
"Students could record their own brain activity and download the data to their iPad."
The Agency also claims the devices could be worn by "average citizens", which would crowd-source huge amounts of EEG data that could be analysed to advance the understanding of neuroscience.
EMBED – The Internet Wired Directly Into Your Brain: Neural Interfaces (MARK DICE)
http://www.youtube.com/watch?v=W2eS2LpNI4k
Apart from a multitude of military and medical applications, say DARPA, "Many commercial entities would have interest in a low-cost, portable, and easy-to-use EEG.  Potential marketplace applications exist in neuro-marketing, gaming, politics, and many other fields."
It also seems DARPA want students to use the EEG devices for more than just biology lessons, as the solicitation mentions the devices could be used to, "modulate student feedback based on brain state", which would mean students being kitted out with these devices much or all of the time, as education morphs into isolated interactions with "digital tutor or electronic learning systems". Students in the future are expected to have their own personal learning experiences, with avatar tutors, interactive games, and tailored courses. Computer analysis of individual student achievement is said to improve the learning process; such as in Arizona, where students were continually monitored in their learning, then their personal data, including Facebook activity, was tracked and analysed, and a computer algorithm decided which courses they should take, and how their learning should be structured. EEG data could be added to this profile to allow the computer to 'understand' the student a whole lot better.
EMBED – NeuroSky Discovery
http://www.youtube.com/watch?v=bn3QdtUOTrM
A 'portable brain recording device' can already be bought by Joe Public, for about $100 to $400 a piece. It is a BCI, consisting of a wireless headset which sends EEG data to a smartphone or computer, which is then analysed using an app. The companies currently marketing these devices include Neurosky,  Myndplay, and Emotiv.
EMBED – TEDx Brussels 2010 – Tan Le – The God Helmet
http://www.youtube.com/watch?v=HoFg8RiI53Q
The devices can read, learn, and understand the neural patterns of the user, allowing them to control things on a computer, such as games, and even movies, by the power of their thought alone. The devices are also being used by people who are into the 'quantified self' movement, because they can detect emotional and mental states, decision-making processes, intention, and some physical movements, such as blinking, and the data recorded by the device can be combined with data from other body sensors, so they can understand themselves better, and improve their health.
The Neurosky device is being marketed as a way to help autistic children, and even as a safety feature. This is the most troubling claim – saying the device can detect if you're about to fall asleep, and can interact with your smart car to stop you having a crash – because anything that is said to make us safer can end up being deemed mandatory in the future (like wearing a seatbelt). The idea that all of us should be kitted out with sensors such as these, for our 'safety', is highly prevalent amongst those promoting self-enhancement. The EU, for instance, endorses the idea of us all having our own personal "Guardian Angel" (worn as a patch), for all of our lives – because they make us 'safer'. (This is part of the FuturICT Flagship Project, and their other projects are well worth checking out! Watch this video on Guardian Angels from 1:48 to 5:02 to see how all pervasive body-sensors are expected to become!)
Even if there were no tyranny intended, the desires of the Producers are enough to turn us all into slaves. The Producers feed the consumers in a perpetual cycle – that's all the world is now, just one Big Business. And the Producers need to understand the consumers, so they know what to produce, what to give them, and how to manipulate them into wanting what they have to offer. So advertisers are engaged in neuromarketing, and futurists are sure we will all have our own personalised consumer bubble to live in soon. Our consumption patterns, and our reactions to various products and services, could be continually monitored by brain- and body-sensors, and the advertising targeted at us will be tailored to fit our personal profile. Political parties are already aiming their campaigns at people whose profiles seem sympathetic to their ideals. Data itself is considered a new 'asset class', as it has high financial value.
Personal EEG devices generally start out as military endeavours, or are planned as medical aids, but after that there's money to be made by marketing them to the whole wide world, with a wealth of a extra benefits to be had, especially the acquisition of highly actionable data, such as EEG recordings. Such data will become even more significant if the United Nations manages to implement natural capital accounting, as this involves measuring Global Happiness, which is best done by analysing EEG records.
Mission creep is the scourge of the age.
Neurosky say their main business is supplying the chips needed to make brain-to-computer interfaces possible, and the company is looking to increase its business with other companies wanting to incorporate BCI capabilities into their products. Neurosky's future will include augmenting the EEG device with sensors that measure, "galvanic skin response (GSR), muscle electromyography (EMG), heartbeat electrocardiography (ECG or EKG), retinal electrooculography (EOG), blood oximetry and other biosensor areas".  All of these physiological variables are also used as biometric identifiers, and as a way to profile personality.
Neurosky assert their product is "unidirectional", i.e. it sends signals to the computer/app, but cannot receive signals back. However, for many years, neuroscience has been assessing the efficacy of stimulating the brain, such as with pulses of microwave energy, so as to influence mood, intelligence, and even movement. This research goes back to Delgado, who used surgically implanted electrodes, but nothing so crude is needed now. A wireless computer-to-brain interface (CBI) has now been developed, which enables signals to be targeted at an individual's brain, such as transcranial magnetic stimulation. Results have even been achieved with the development of a brain-to-brain interface (BBI) – through the computer interface, the experimenter was able to move the tail of a rat by mind alone.
With all this in mind, just how far will DARPA get with their solicitation? Four small businesses have been granted nearly $100,000 each to develop the "portable brain recording device and app" – but will any of them manage to make one "without requiring a proprietary interface or dongle", for as little as $30?
Let's hope not.
A secret plan to sell  confidential  medical records to private companies for as little as £1 has been drawn up by  officials.
From next month, GPs will start sending  detailed NHS patient records to a central database for the first time under the  new General Practice Extraction Service (GPES).
Yet doctors do not have to tell patients  about the project, described by campaigners as an 'unprecedented threat' to  medical confidentiality.
The records – held for every person  registered with a GP – will contain details of medical conditions, as well as  'identifiable' information including a patient's NHS number, postcode and date  of birth.
Private firms such as Bupa can then apply to  the Health Service to buy  and use data from the records for  research.
The project is being driven by NHS England,  the new super quango, after Health Secretary Jeremy Hunt made it clear he wanted  a data revolution in the Health Service.
Mr Hunt argues that sharing GP records with  universities and private companies will  provide a valuable tool for  medical research, monitoring flu outbreaks and screening for common diseases.
But privacy campaigners last night warned  there were 'huge risks' with putting so much patient information into so many  hands.
Shami Chakrabarti, director of Liberty, said:  'The more people who have access to sensitive data, the greater the risk that it  will not be protected properly. We've seen that on umpteen occasions in the  past.
'And when there's a financial element  involved, it introduces all sorts of incentives that are not necessarily about  protecting privacy.'
Read more: http://www.dailymail.co.uk/news/article-2396362/Your-confidential-medical-records-sale–just-1-Hunt-insists-plan-sell-details-private-firms-vital-combat-epidemics–critics-fear-unprecedented-privacy-threat.html#ixzz2cPTmgh00 Follow us: @MailOnline on Twitter | DailyMail on Facebook
Scientists have developed a 'death test' that can tell people how long they have to live.
The non-invasive procedure involves applying a painless laser pulse to the surface of the skin through a wristwatch-style device.
This measures how a person's body will decline with age by analysing endothelial cells, the Sunday Times reports.
These cells line the smallest blood vessels – capillaries – in our bodies and respond to complex activity elsewhere in the body.
By measuring the oscillations within the cells, the scientists say they can calculate the length of time before death and also test for diseases including cancer and dementia.
The result is graded from 0 for death to 100 for optimum functioning with the predictions becoming more accurate as more data is added.
A user-friendly version of the system is expected to be completed within the next three years.
The test was developed by two physics professors from Lancaster University, Aneta Stefanovska and Peter McClintock, with the help of grants from medical charities and government research bodies.
Professor Stefanovska is credited with inventing the method of analysing endothelial reactivity.
'I am hoping we will build a database that will become larger and larger, so every person person measured can be compared against it,' she said.
'We will then be in a position to tell them the values [that] predict a certain number of years.'
more at:http://metro.co.uk
source:endoftheamericandream.com
Do you ever feel trapped in an invisible control grid that is slowly but surely closing in all around you?  Do you ever feel like virtually everything that you do is being watched, tracked, monitored and recorded?  If so, unfortunately it is not just your imagination.  Our society is rapidly being transformed into a Big Brother prison grid by a government that is seemingly obsessed with knowing everything that we do.  They want a record of all of our phone calls, all of our Internet activity and all of our financial transactions.  They even want our DNA.  They put chips in our passports, they are starting to scan the eyes of our children in our schools, and they have declared our border areas to be "Constitution-free zones" where they can do just about anything to us that they want.  The Bill of Rights has already been eroded so badly that many would argue that it is already dead.  The assault against our most basic freedoms and liberties never seems to end.  The following are 10 ways that the iron grip of the Big Brother prison grid is tightening on all of our lives…
#1 Automated License Plate Scanners
All over the United States automated license plate scanners are being installed.  Sometimes they are mounted on police vehicles, and other times they are put on stationary locations like bridges and road signs.  These automated license plate scanners are collecting a staggering amount of information about the travel patterns of millions of innocent American citizens every single day…
Police are recording and storing information on millions of license plates that aren't related to suspected violation of the law or any known activity of interest to law enforcement, according to data collected by the American Civil Liberties Union through Freedom of Information requests in 38 states.
According to the Washington Post, automated license plate scanners recorded the locations of vehicle plates 85 million times in the state of Maryland in 2012.
And as more of these scanners get installed around the nation, the amount of information that the government collects about the movements of our vehicles will continue to increase.
#2 Government Workers Ordered To Spy On The "Lifestyles, Attitudes And Behaviors" Of Their Fellow Workers
Did you know that the Obama administration has ordered federal workers to spy on one another?…
Federal employees and contractors are asked to pay particular attention to the lifestyles, attitudes and behaviors – like financial troubles, odd working hours or unexplained travel – of co-workers as a way to predict whether they might do "harm to the United States." Managers of special insider threat offices will have "regular, timely, and, if possible, electronic, access" to employees' personnel, payroll, disciplinary and "personal contact" files, as well as records of their use of classified and unclassified computer networks, polygraph results, travel reports and financial disclosure forms.
If you do not spy on your fellow workers and something goes wrong, you could lose your job or potentially even be prosecuted yourself.
#3 Eye Scanners In Our Schools
According to CNN, iris scanners are already going into schools all over the country, and soon they will be used in banks, at airports and at ATM machines…
In the next year, industry insiders say the technology will be available all over– from banks to airports. That means instead of entering your pin number, you can gain access to an ATM in a blink. Used in an airport, the system will analyze your iris as you pass through security, identifying and welcoming you by name.
Will we soon live in a world where we no longer use passwords and instead use our eyeballs?…
"Imagine a world where you're no longer reliant on user names and passwords," Eyelock CMO Anthony Antolino told CNNMoney. "If we're going through a turnstile and you have authorization to go beyond that, it'll open the turnstile for you, if you embed it into a tablet or PC, it will unlock your phone or your tablet or it will log you into your email account."
#4 Biometric Chips In Our Passports
Did you know that all U.S. passports contain biometric identity chips?  The following is from a recent CNSNews.com article…
According to the website, the Enhanced Border Security and Visa Entry Reform Act of 2002 required foreigners participating in the Visa Waiver Program–which permits entry into the United States without a VISA for a limited period of time–to have these integrated circuits or chips on their passport.

"As a security measure, Congress has legislated that all countries participating in the Visa Waiver Program with the United States must issue passports with integrated circuits (chips), to permit storage of at least a digital image of the passport photograph for use with face recognition technology," the website states.

The website also says that since 2007 the State Department has been issuing U.S. passports bearing the chips. The department did this on its own authority, and not in response to any statutory mandate enacted by Congress.
#5 All Your Financial Transactions Tracked By The Government?
Most Americans have never even heard of the Consumer Financial Protection Bureau, but one U.S. Senator is warning that this agency wants to keep a record of all of your financial transactions…
The Consumer Financial Protection Bureau (CFPB) is looking to create a "Google Earth" of every financial transaction of every American, Sen. Mike Enzi (R-WY) warned today in a Senate speech opposing confirmation of Richard Cordray as CFPB director.

"This bill (creating the CFPB) was supposed to be about regulating Wall Street. Instead, it's creating a Google Earth on every financial transaction. That's right: the government will be able to see every detail of your finances. Your permission – not needed," Sen. Enzi said.
#6 Complaining About The Tap Water Makes You A Terrorist?
Have you ever complained about the water?
If so, you might be a terrorist.
The following is a brief excerpt from a recent article by Anthony Gucciardi…
Concerned about the high levels of arsenic in your water, or perhaps the known levels of radioactive contamination? Well you must be a terrorist, according to the Tennessee Department of Environment and Conservation (TDEC) and Homeland Security, who consider issuing such complaints to be classified under terrorist activity.

It all started when Tennessee residents in Maury County recorded an exchange with the deputy director from the state's environmental entity TDEC, who issued a warning that complaining about low quality tap water could put you in Guantanamo.
#7 DNA Databases
The United States already has a database that contains the DNA of approximately 11 million criminals…
The biggest database is in the United States — the FBI's Combined DNA Index System, or CODIS, which holds information on more than 11 million people suspected of or convicted of crimes.

It is set to grow following a May Supreme Court ruling that upheld the right of police forces to take DNA swabs without a warrant from people who are arrested, not just those who are convicted. (Policies on DNA collection vary by state; more than half of the states and the federal government currently take DNA swabs after arrests.)
But of course authorities will never be satisfied until they have all of our DNA.  And we are definitely moving in that direction.  The following comes from my recent article entitled "The Coming National DNA Database"…
A national DNA database is coming.  Barack Obama has already said that he wants one.  A major Supreme Court decision last month paved the way for one.  The DNA of those that commit "serious crimes" is already being routinely collected all over the nation.  Some states (such as New Jersey) are now passing laws that will require DNA collection from those charged with committing "low level crimes".  And a law that was passed under George W. Bush allows the federal government to screen the DNA of all newborn babies in the United States.  So how long will it be before we are all required to give DNA samples to the authorities?
#8 Copying Your Hard Drive At The Border
How would you feel if you went to cross the U.S. border and officials grabbed your computer and made a copy of the hard drive?
As incredible as that sounds, it is happening all the time.  As I wrote about recently, if they do take your computer, you might not get it back for an extended period of time…
Two years ago The Constitution Project issued a report on the issue, "Suspicionless Border Searches of Electronic Devices: Legal and Privacy Concerns with the Department of Homeland Security's Policy."

The group explained: Customs and Border Protection and Immigration and Customs Enforcement "officers may detain electronic devices for significant periods of time. For CBP, detentions can be extended well beyond the minimum five-day guideline with supervisory approval. If the device is detained by ICE, the detention can last for 'a reasonable time,' which according to its Directive can last 30 days or more." Neither agency sets any firm time limit.
#9 NSA Snooping
Thanks to Edward Snowden, we now know much more about NSA snooping.  Sadly, the NSA seems to want to collect every piece of data about everyone in the world that they possibly can.
And right now the NSA is building a place to store all of that data.  It is being constructed out in Utah, and it will be the largest data center in the history of the world.  It is going to have approximately a million square feet of storage space, it is going to cost nearly 2 billion dollars to build, and it is going to take about 40 million dollars a year just to pay for the energy needed to run it.  For much more on this, please see my previous article entitled "21 Facts About NSA Snooping That Every American Should Know".
#10 Obama Now Has The Power To Seize Control Of The Internet?
Why does Barack Obama keep releasing very important executive orders very late on Friday afternoons?
Is he trying to sneak things through that nobody will notice?
For example, it is being reported that Barack Obama has just signed an executive order that will allow him to seize control of the Internet during a national emergency…
Another late-Friday afternoon release from the White House — this one on how agencies should communicate with the public in emergencies — has Internet privacy advocates crying foul over a possible power grab.

The executive order — "Assignment of National Security and Emergency Preparedness Communications Functions" — was released last Friday in the late afternoon.
This executive order is apparently worded so vaguely that it would allow Obama to do just about anything he wanted to as far as the Internet is concerned…
Essentially, it says the government can take control of private telecommunications technology, presumably including those used for the Internet, for government communications in an emergency.

"Under the Executive Order the White House has … granted the Department [of Homeland Security] the authority to seize private facilities when necessary, effectively shutting down or limiting civilian communications," wrote the Electronic Privacy Information Center in a blog post.
Are you alarmed by all of this?
You should be.
Sadly, most Americans don't even realize what is going on.  Most Americans are just working really hard to make it in this very difficult economic environment, and when they turn on their televisions the mainstream media doesn't warn them that they are rapidly losing their freedoms and liberties.
Please share this article with as many people as you can.  We need people to get educated about what is happening.  What we are experiencing right now is kind of like "death by a thousand paper cuts".  The Big Brother control grid is closing in on us in hundreds of different ways, but it is often happening so gradually that people don't really feel it.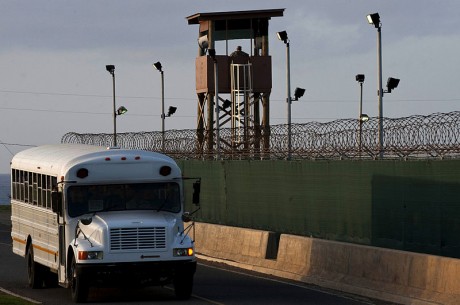 The mobile anti-virus and anti-malware software produced by Norton discovered that the Facebook application for Android  was secretly identifying users' phone numbers and sending them to Facebook's  servers.
This news is especially interesting given Facebook's role in the recently revealed National Security  Agency (NSA) programs. Indeed, Martin Dempsey, chairman of the Joint Chiefs  of Staff, reportedly met with Facebook executives to discuss the program.
Facebook also enjoys a cozy relationship with the intelligence community. The  former chief security officer for  Facebook left the internet giant for the NSA and the company quite  clearly works with government as the latest leaks have shown.
A student group in Europe has also filed a complaint against Facebook over the handling of  private data and last year a report revealed that Facebook was spying on smartphone users' text messages.
In this latest instance of the violation of user privacy, Facebook's Android  application leaked the user's phone number even before logging in.
This happened the first time the user launched the Facebook application and  the number "will be sent over the Internet to Facebook servers."
"You do not need to provide your phone number, log in, initiate a specific  action, or even need a Facebook account for this to happen," Norton said in an  official post.
A "significant portion" of the hundreds of millions of people who have  installed the Facebook application were affected, according to Norton, the  makers of Symantec.
It's worth noting that in the past, Symantec has published information on an intelligence gathering virus  based on the U.S./Israeli-made Stuxnet worm and one Symantec researcher revealed  that the U.S. targeted an Iranian nuclear research facility before it was  built. However, last year Symantec also backed CISPA, a highly controversial piece of  legislation.
Facebook told Norton that they "investigated the issue and will provide a fix  in their next Facebook for Android release."
"They stated they did not use or process the phone numbers and have deleted  them from their servers," Norton stated in the post.
Far more worrisome, however, is the fact that Norton says it is not the only  application guilty of leaking private data.
"Unfortunately, the Facebook application is not the only application leaking  private data or even the worst," the company said. "We will continue to post  information about risky applications to this blog in the upcoming weeks."
Google Play has a quite abysmal  privacy history. Earlier this year it was reported that Google was sending highly personal information to application  developers without users consent or knowledge.
Just nine days ago, it was also reported that Facebook leaked the contact information  of some six million users.
I'd love to hear your opinion, take a look at your story tips and even your original writing if you would like to get it published. I am also available for interviews on radio, television or any other format. Please email me at Admin@EndtheLie.com
Please support alternative news and help us start  paying contributors by donating, doing your shopping through our Amazon link or check out some must-have  products at our store.
More at EndtheLie.com –  http://EndtheLie.com/2013/06/30/anti-virus-software-shows-facebook-app-stole-android-users-phone-numbers-without-their-consent/#ixzz2XowNGeOq
By Stephen Benavides, Truthout | News Analysis
Passed in 1978, the Foreign Intelligence Surveillance Act (FISA) set the groundwork for surveillance, collection, and analysis of intelligence gathered from foreign powers and agents of foreign powers, up to and including any individual residing within the U.S., who were suspected of involvement in potential terrorist activity. On October 26, 2001, a little over a month after 9/11, President George W. Bush signed the USA Patriot Act into law. Two provisions, Sec. 206, permitting government to obtain secret court orders allowing roving wiretaps without requiring identification of the person, organization, or facility to be surveyed, and Sec. 215 authorizing government to access and obtain "any tangible thing" relevant to a terrorist investigation, transformed foreign intelligence into domestic intelligence.
NDAA 2014 builds on the powers granted by both the Patriot Act and FISA by allowing unrestricted analysis and research of captured records pertaining to any organization or individual "now or once hostile to the United States". Under the Patriot Act, the ability to obtain "any tangible thing" eliminated any expectation of privacy. Under NDAA 2014 Sec. 1061(g)(1), an overly vague definition of captured records enhances government power and guarantees indefinite surveillance.
On May 22, 2013 the Subcommittee on Intelligence, Emerging Threats and Capabilities, one of several Armed Services Committees, met to discuss the National Defense Authorization Act (NDAA) for Fiscal Year 2014. The main subject of the hearing was Sec. 1061, otherwise known as Enhancement of Capacity of the United States Government to Analyze Captured Records. This enhancement provision of NDAA 2014 would effectively create a new intelligence agency, one with the authority to analyze information gained under the Patriot Act, FISA, and known spying programs such as PRISM.
Sec. 1061(a) authorizes the Secretary of Defense to "establish a center to be known as the 'Conflict Records Research Center'" (Center). The main purpose of the center, according to the bill text, is to create a "digital research database," one with the capability to "translate" and facilitate research on "records captured from countries, organizations and individuals, now or once hostile to the United States." The authorization also says the Center will conduct research and analysis to "increase the understanding of factors related to international relations, counterterrorism and conventional and unconventional warfare, and ultimately, enhance national security."
In order to make the Center run, and to accomplish such an incredibly broad scope of "research," the Secretary of Defense needs the Director of National Intelligence (DNI) to cooperate in coordinating "information exchanges important to the leadership of the United States Government." That coordination would require participation of all 16 member agencies and departments of the U.S. Intelligence Community. This would leave James Clapper, the man accused of lying to Congress about the National Security Agency's (NSA) domestic spying program known as PRISM, in de facto direction of another federal surveillance and data analysis agency. And while the Center would be officially directed and overseen by the Secretary of Defense, without unfettered access to secret and top secret information, the Center would become completely ineffective. These information exchanges would most likely include data and records generated by the mass surveillance of everyday people under PRISM, as well as surveillance of those identified as "potential terrorists" or " high value targets" by any one of those 16 intelligence agencies now in operation.
The proposed Center's information exchanges rely on captured government records. Under the NDAA 2014, Sec. 1061(g)(1), a captured record is defined as "a document, audio file, video file, audio file, video file, or other material captured during combat operations from countries, organizations, or individuals, now or once hostile to the United States." But considering that the 2001 Authorization to Use Military Force (AUMF) allows the War on Terror to exist in a perpetual and permanent state of combat operations and that the American public is already existing under an expansive surveillance state, any record may qualify as a "captured record." Thus, any captured document, audio file, video file, or other material could potentially be submitted to this new intelligence agency for research and analysis, all in the name of national security and counterterrorism, as deemed appropriate by the swelling government surveillance class.
The NDAA 2014 enhancement provision extends and consolidates the government's authority to further gather and analyze records and data captured during any national security or terrorist related investigation, not just combat operations. But it does so without creating any explicit restriction against violating an individual's right to privacy, conducting unwarranted searches and seizures, or violating due process for individuals as guaranteed by the Constitution. That's eerily similar to the NDAA 2013 Sec. 1021, which codified the indefinite military detention of American citizens without requiring they be charged with a specific crime or given a trial. Under NDAA 2013, Sec. 1021 allowed the military detention of civilians without a writ of habeas corpus, when a person "was a part of or substantially supported al-Qaeda, the Taliban, or associated forces that are engaged in hostilities against the United States or its coalition partners, including any person who has committed a belligerent act or has directly supported such hostilities in aid of such enemy forces." Under NDAA 2014, anyone is now subject to surveillance, not based on support of al-Qaeda or its associated forces, but based merely upon whether or not an individual is, or once was hostile to the U.S. The question of what constitutes "hostility", is left completely unanswered.
The new enhancement provision, as well as the previous NDAA's indefinite detention mandate, goes to show how far the legislation has strayed from its stated purpose. According to House Armed Services Committee Chairman Buck McKeon (R-California), the NDAA "authorizes funding for military activities of the Department of Defense, for military construction, for defense activities of the Department of Energy, to prescribe military personnel strengths, and for other purposes."
Instead, the NDAA has become the vehicle for the Executive Branch and Department of Defense to bypass Congress and legislate away any perceived right, liberty, or privilege that conflicts with permanent war and indefinite surveillance.
In 2012, in an attempt to stop that "indefinite detention" provision, Sen. Dianne Feinstein (D-California) introduced an amendment that would have prohibited the government from detaining citizens indefinitely using military force. That proposed law, otherwise known as the Feinstein Amendment easily passed the Senate floor, but was later removed by Senate Armed Services Committee Chairman Carl Levin (D-Michigan). After removal of the only specific language that would guarantee the US government would be prohibited from interpreting the Act illegally, President Obama, also a Democrat, signed NDAA 2013 into law.
rest of story:http://truth-out.org/news/item/17070-indefinite-surveillance-say-hello-to-the-national-defense-authorization-act-of-2014
Editors note: I found this earlier today nd thought it would be a great rehashing of the war on whistleblowers
source:By Greg Szymanski
Two ground zero workers go public about finding cockpit and flight data recorders from Flight 11 and 175. Government claims 'black boxes' from the doomed 911 flights were never found. 911 Commission ignores information and fails to interview rescue workers. A 911 rescue worker said this week he was told by FBI agents to "keep his mouth shut" about one of the "black boxes" found at ground zero, contradicting the official story that none of the flight and cockpit data recorders were ever recovered in the WTC wreckage. Honorary firefighter Mike Bellone claims he was approached by unknown bureau agents a short time after he and his partner Nicholas DeMasi, a retired New York firefighter, found three of the four "black boxes" among the WTC rubble before January 2002. The pair first claimed to find the data recorders in an August 2003 book entitled "Behind The Scene: Ground Zero" when DeMasi said the "black boxes" were found while he traversed ground zero in his ATV with three federal agents. FBI and New York fire officials have denied ever finding the voice and data recorders. Now Bellone claims agents were adamant about keeping the discovery a secret. "They confronted me and told me to not to say anything," recalls Bellone, referring to one of three reddish-orange boxes with two white stripes he saw in the back of DeMasi's ATV. "I said give me a good reason? When they couldn't, I told them I wouldn't shut up about it. "Why should I? I have nothing to hide and nothing to gain. It's the truth and Nick and I are sticking to our story as we always have." Bellone said he and DeMasi were not the only 911 rescue workers to see the black boxes. He said there were several other witnesses and knows first hand they have been silenced by federal agents. "I know two or three others saw what went down, but they are not talking," added Bellone. "They got to those guys after they talked to me. The only reason I can figure they are trying to hide the truth is that the government knows it screwed up and the recorders would prove it." Asked to give names of the other witnesses, he said he wouldn't break a fellow-worker's confidence, privacy and firm desire to remain anonymous. "I can tell you this, though, it was all very strange. I worked on the spaceship Columbia clean-up and you know when something important is found and when something is not" he recalled, saying the day the 'black boxes' were secretly carted away agents acted like "something big was going down." Bellone also recalled never learning the FBI names as this type of personal contact and information wasn't exchanged between the civilian workers and government officials working side-by-side at ground zero. "We worked together, but nobody knew their names," added Bellone. "They had on their FBI jackets, but I'm sure I could pick them out of a line-up or recognize their pictures." The pair's bombshell accusations blows a big hole in the official story as well as the findings in the recent 911 Commission report. In Chapter 1, footnote 76, there is the sole but definitive reference to the airline "black boxes": "The CVR's and the FDR's (voice and flight data recorders) from American 11 and United 175 were not found." Asked if DeMasi and Bellone were questioned or subpoenaed, Commission spokesman Al Felzenberg said: "I can't tell you now if he was is one of the 1,200 people we interviewed or if the book was one of the countless ones we researched. We explored every lead, but I will try to find out if we talked with him and get back to you" However, Bellone said he and DeMasi never were contacted by Commission members or asked to appear regarding their statements even though the book was published well before the hearings commenced. And it's amazing with a story of such importance that in over a year since the book surfaced almost nobody else has called them either. It's hard to imagine a story with such magnitude has not been thoroughly checked out unless the mainstream press purposely ignored it. "I have been contacted by only one newspaper reporter from the Philadelphia Daily News. That's it," he said, referring to an October 2004 story by reporter William Bunch, recapping DeMasi's book statements as well as the usual official denials. Those close to the 911 investigation said the recovery of the "black boxes" is important, holding vital clues and leading to the truth of what really happened on the morning of 911. The cockpit voice recorder uses a pair of microphones to capture all cockpit sounds for the last 30 minutes of a doomed flight. The flight date recorder is also significant since it records altitude, heading and airspeed. Both recorders are designed to withstand enormous impact and heat. National Transportation Safety Board (NTSB) officials said they should have withstood the conditions at the WTC. And finding the boxes after a crash seems to be standard procedure, according to the NTSB. "It's extremely rare that we don't get the recorders back,' said NTSB spokesman Ted Lopatkiewicz. "I can't remember another case which we did not recover the recorders." Bellone is retired and was made an honorary New York fireman for his efforts after 911. DeMasi also recently retired from Engine Co. 261, nicknamed the "Flaming Skulls," after serving a brief stint after 911 with the fire department's marine unit.
Can you hear me now? Eep. The National Security Agency (NSA) has been collecting telephone records of millions of Verizon customers – right down to local call data – under a top-secret court order issued in April, Britain's The Guardian newspaper reported late Wednesday. UPDATE: The Administration responds, defending a "critical tool" against terrorism and underlining that the government is not listening in on anyone's calls.
Under the Foreign Intelligence Surveillance Court (FISC) order, the Guardian reported, Verizon Business Services must provide the NSA "on an ongoing daily basis" with information from calls between the U.S. and overseas – but also with calls entirely inside the United States. Calls made entirely overseas were not affected. It was unclear whether phones in other Verizon divisions — its regular cell phone operations, for instance — were similarly targeted.
Guardian writer Glenn Greenwald, a frequent and fierce critic of the national security state's expansion since 9-11, writes in his bombshell report that:
The document shows for the first time that under the Obama administration the communication records of millions of US citizens are being collected indiscriminately and in bulk – regardless of whether they are suspected of any wrongdoing.
The order, issued April 25 and valid through July 19, requires Verizon to turn over the numbers of both parties, location data, call duration, and other information – though not the contents of the calls.
The White House initially declined comment, but a senior administration official defended the activities described in the Guardian piece without confirming the specific report.
"On its face, the order reprinted in the article does not allow the Government to listen in on anyone's telephone calls," the official, who requested anonymity, said by email. "The information acquired does not include the content of any communications or the name of any subscriber."