The investigation into Monday's deadly bombing at the Boston Marathon has officially gone international: law enforcement officials from Israel have been sent to the United States to assist in the probe.
Israel Police Chief Yohanan Danino says he has dispatched officials to Boston, Massachusetts, where they will meet with Federal Bureau of Investigation agents and other authorities, the Times of Israel Reports.
Citing an earlier report published by the newspaper Maariv, Times of Israel writes that Danino has dispatched police officers to participate in discussions that "will center on the Boston Marathon bombings and deepening professional cooperation between the law enforcement agencies of both countries."
The paper reports that Israeli law enforcement planned the trip before the deadly pair of bombings on Monday that has so far claimed three lives, but the discussions will now shift focus in order to see how help from abroad can expand the investigation.
In an address made Tuesday, Israel President Shimon Peres said that tragedies such as this week's incident in Boston, sadly, bring people together from across the world.
"When it comes to events like this, all of us are one family. We feel a part of the people who paid such a high price. God bless them," Peres said. "Today the real problem is terror, and terror is not an extension of policy: Their policy is terror, their policy is to threaten. Terrorists divide people, they kill innocent people."
Around 20 hours after two bombs detonated near the finish line of the annual race, United States President Barack Obama went on record to condemn the tragedy as a terrorist attack.
"This was a heinous and cowardly act," said Obama from the White House, "and given what we now know the FBI is investigating it as an act of terrorism."
But even as officials come to assist from as far away as Israel, authorities are still in the dark as far as finding any leads in the case. Pres. Obama has directed the FBI and US Department of Homeland Security to assist in the investigation, but no agencies have identified suspects or motives at this time.
Pres. Obama has also said that his administration has been directed to implement "appropriate security measures to protect the American people," but details as to what that could mean remain scarce. Meanwhile, at least one leading lawmaker is asking for the US to respond to the terrorist attack by increasing the scope of the ever-expanding surveillance program already growing across the United States.
"I do think we need more cameras," Rep. Peter King (R-New York) told MSNBC after Monday's attacks. "We have to stay ahead of the terrorists and I do know in New York, the Manhattan Security Initiative, which is based on cameras, the outstanding work that results from that.  So yes, I do favor more cameras.  They're a great law enforcement device.  And again, it keeps us ahead of the terrorists, who are constantly trying to kill us."
New York Mayor Michael Bloomberg has also confirmed that he has dispatched law enforcement officers from the Big Apple to assist in the investigation by meeting with agents at a Boston fusion center, one of the DHS-funded data facilities that collects surveillance camera footage and other evidence in order to analyze events like Monday's attack.
"We are certainly engaged in the information flow with the FBI through our Joint Terrorism Task Force. We have two New York City police officers, police sergeants, who are in the Boston Regional Intelligence Center," Bloomberg said on Tuesday."They're up there, they've been up there since last evening."
But in a study conducted last year by the Senate's bipartisan Permanent Subcommittee on Investigations, lawmakers found that those fusion centers have been more or less unhelpful in assisting with terrorism probes.
The Department of Homeland Security's work with state and local fusion centers, the subcommittee wrote, "has not produced useful intelligence to support federal counterterrorism efforts." Instead, they added, so-called"intelligence" shared between facilities consisted of tidbits of shoddy quality that was often outdated and"sometimes endangering [to] citizen's civil liberties and Privacy Act protections."
"More often than not," the panel added, information collected and shared at DHS fusion centers was "unrelated to terrorism."
Texas Congressman Louie Gohmert (R) on Wednesday connected the Monday bombings in Boston to the immigration debate and warned that "radical Islamists" were "being trained to come in and act like Hispanics."
During an interview on C-SPAN, host Greta Wodele Brawner asked the Texas Republican about a bipartisan "Gang of Eight" proposal in the Senate that would increase funding for border security by $5.5 billion over ten years and establish a 13-year pathway to citizenship for undocumented immigrants.
"What I first thought after my prayers went for the victims and the families in Boston is, 'My gosh, we've seen this in Israel,'" Gohmert recalled. "And after Israel had to suffer the slings and arrows and the deaths and the maimings… Finally the Israeli people said, 'You know what? Enough.' They built, over 70 percent of it is just a fence, and the rest is a wall, prevents snipers from knocking off their kids. And they finally stopped the domestic violence from people that wanted to destroy them."
"And I'm concerned we need to do that as well," he insited.
Pressing Gohmert, the C-SPAN host noted that Rep. Steve King (-R-IA) had speculated that the Boston bombings were perpetrated by a "foreign national" and that Congress should proceed with caution on immigration reform.
"We know that al Qaeda has camps with the drug cartels on the other side of the Mexican border," Gohmert agreed. "We know that people are now being trained to come in and act like Hispanics when they're radical Islamists. We know these things are happening, and it's just insane to not protect ourselves and make sure that people come in — as most people do, they want the freedoms we have."
Watch the video below video from C-SPAN, broadcast April 17, 2013.

An analyst says if al-Nusra has admitted links to al-Qaeda then the US has been handing weapons to al-Qaeda in Syria.
In the background of this the al-Nusra rebel Group in Syria, financed and supported with equipment and training by certain Western and Arab countries, has confessed to be a part of al-Qaeda. Syria is now urging the United Nations to classify the al-Nusra Front as an al-Qaeda-linked group. Syria has always maintained that the bulk of fighting and atrocity in Syria is being conducted by these extremist foreign entities funded by a coalition of enemy countries and that there is no civil war as Western media are leading their populations to believe.
Press TV has interviewed Kevin Barrett, author and political commentator, Madison about this issue.
Follow our Facebook on: http://www.facebook.com/presstvchannel
Follow our Twitter on: http://twitter.com/presstv
Follow our Tumblr on: http://presstvchannel.tumblr.com
Again the zionist regime in Israel has launched another attack against an unarmed population.
the gardian in uk writes this:
source:gaurdianuk
Israeli soldiers watch as an interceptor rocket is fired during the eight-day clash last November that killed 176 people. Photograph: Nir Elias/Reuters
Israel launched an air strike on the Palestinian Gaza Strip on Tuesday, the first such attack since an eight-day war in November, Hamas, the Islamist movement that controls the territory, and Israel's military said.
"Occupation planes bombarded an open area in northern Gaza, there were no wounded," a statement from the Hamas interior ministry said. An Israeli military spokeswoman confirmed there had been a strike in Gaza, but gave no further details.
Israel and Hamas agreed to an Egyptian-mediated truce in November after eight days of fighting in which 170 Palestinians and six Israelis were killed.
Israel launched the 2012 offensive with the declared aim of ending Palestinian rocket fire into its territory.
Earlier on Tuesday, the Israeli military said Palestinians launched three rockets at Israel. Two landed in Gaza and one hit an open area in southern Israel, causing no damage or injuries.
No Palestinian group claimed responsibility for the rockets.
The Israeli assault on Gaza was triggered Nov. 8 when the IDF crossed the border and murdered Ahmed Younis Khader Abu Daqqa,  a 13-year-old boy playing football in his front yard: the official explanation for this action was an alleged weapons cache, supposedly stored nearby, but no credible evidence supporting this contention has come to light. In retaliation, Hamas launched a — generally ineffective — counterattack, and the conflict escalated.
However, there had been rumblings for months of the oncoming Israeli assault, and this incident was merely a pretext: the real reason is that the Israelis were deathly afraid, not of Hamas's pathetic attempts to make a dent in "Iron Dome," but of the prospects for a general ceasefire, albeit not a settlement of the outstanding issues, which was in the works well before Netanyahu unleashed the latest blitzkrieg.
According to Gershon Baskin, initiator and negotiator of the secret back channel for the release of Gilad Shalit, Ahmed al-Jabari, leader of the military wing of Hamas, was ready for a peace deal — which was in the works in the days before Jabari was assassinated in a targeted Israeli strike:
"My indirect dealings with Mr. Jabari were handled through my Hamas counterpart, Ghazi Hamad, the deputy foreign minister of Hamas, who had received Mr. Jabari's authorization to deal directly with me….
"Passing messages between the two sides, I was able to learn firsthand that Mr. Jabari wasn't just interested in a long-term cease-fire; he was also the person responsible for enforcing previous cease-fire understandings brokered by the Egyptian intelligence agency. Mr. Jabari enforced those cease-fires only after confirming that Israel was prepared to stop its attacks on Gaza. On the morning that he was killed, Mr. Jabari received a draft proposal for an extended cease-fire with Israel, including mechanisms that would verify intentions and ensure compliance. This draft was agreed upon by me and Hamas's deputy foreign minister, Mr. Hamad, when we met last week in Egypt."
This nails it: it shows why Israel escalated a series of routine border incidents into a major conflict: Hamas was ready to negotiate. Jabari was going to drop a gigantic "peace bomb" on Tel Aviv, and Netanyahu and his cabinet launched a preemptive strike to make sure it never hit its target. The last thing they wanted was peace breaking out in spite of their systematic provocations.
Hamas is useful to Netanyahu and his coalition partner, wannabe ethnic cleanser Avigdor Lieberman: or, at least, the version of Hamas they have successfully sold to the West. The hasbara brigade in the American media regularly portrays the Palestinian resistance group as inherently and intransigently opposed to Israel's very existence, pointing to its charter — which calls for the destruction of the Jewish state — and posits from this the utter impossibility of negotiations or even coexistence.
Yet Jabari's peace feelers belie this simplistic nonsense and show that Hamas, like every other political entity on earth, is concerned first and foremost with maintaining its own grip on power. In order to do that, Hamas has to actually govern: that is, provide the inmates inhabitants of Gaza with the basic prerequisites of civilized life, i.e., access to food, shelter, and protection from harm. Under the conditions of the Israeli blockade, however, fulfilling these basic needs has been increasingly impossible.
As Melissa Harris Perry pointed out on her show Sunday morning, Hamas faces competing political currents inside Gaza: Islamic Jihad and the Popular Resistance Committees, who are more than ready to take the helm if and when Hamas fails to protect and care for its constituency. Faced with the IDF's overwhelming military superiority, Jabari and the moderate faction of Hamas entered into back channel negotiations, brokered by the Egyptians, and were about to go public with a peace proposal.
That's when the Israelis took him out. The timing of this is undeniable, and hardly coincidental. Netanyahu offed Jabari because peace is not in his political interests: he and his party, Likud, thrive on war, and the Israeli Prime Minister's electoral prospects are almost entirely dependent on the continuation of the state of emergency that exists in Israel during wartime. Jabari was about to pull the rug out from under Netanyahu, and therefore he had to go.
The timing of all this is inextricably mixed up with the looming Israeli elections: in a preemptive strike against his political competition, Netanyahu   merged his Likud party with the far-right Yisrael Beiteinu, a nationalist grouping catering to Russian immigrants which advocates the forced deportation of Arabs and a foreign policy aimed at achieving a "Greater Israel." The two parties share this vision of a greatly expanded Jewish state encompassing the space between the Mediterranean and the Jordan river: indeed, one of the original components of Likud, when it was formed in the early 1970s, was the "Movement for a Greater Israel," composed of ultra-nationalist political and literary figures. Netanyahu has played to the settler movement — which is wary of the relatively secular Lieberman — and the Likud-Yisrael Beiteinu merger means that we now have a united right-wing "Popular Front" electoral combination freshly re-dedicated to the "Greater Israel" vision. It also means Netanyahu's base has moved significantly to the right, and they must be appeased.
The concept of a "Greater Israel" is not some aberration: it lies at the center of the original Zionist push for a Jewish state, giving geopolitical expression to the religious basis of Israel's national myth. Recall the theme song of the Israeli propaganda movie "Exodus":
"This land is mine,God gave this land to me!"
If God gave it to them, then that's it: there's no more argument. The only argument is how to implement God's will — which is what Netanyahu and his fellow war criminals think they are doing, in Gaza, in the West Bank, and throughout the region. As John Mearsheimer put it:
"At the most basic level, Israel's actions in Gaza are inextricably bound up with its efforts to create a Greater Israel that stretches from the Jordan River to the Mediterranean Sea. Despite the endless palaver about a two-state solution, the Palestinians are not going to get their own state, not least because the Netanyahu government is firmly opposed to it. The prime minister and his political allies are deeply committed to making the Occupied Territories a permanent part of Israel. To pull this off, the Palestinians in the West Bank and Gaza will be forced to live in impoverished enclaves similar to the Bantustans in white-ruled South Africa. Israeli Jews understand this quite well: a recent survey found that 58 per cent of them believe Israel already practices apartheid against the Palestinians."
Well, yes, but Prof. Mearsheimer glosses over another fascinating aspect of that survey, which noted the majority of Israelis oppose annexing the West Bank. As Ha'aretz reported: "Over a third (38 percent ) of the Jewish public wants Israel to annex the territories with settlements on them, while 48 percent object." The survey asked 503 Israelis: "If Israel annexes territories in Judea and Samaria, should 2.5 million Palestinians be given the right to vote for the Knesset?" The results:
"A third of the Jewish public wants a law barring Israeli Arabs from voting for the Knesset and a large majority of 69 percent objects to giving 2.5 million Palestinians the right to vote if Israel annexes the West Bank."
This is the main obstacle to the construction of an official apartheid state, as envisioned by the Likud extremists, and the achievement of their "Greater Israel" project: the Israeli people don't want the West Bank — and for a very good reason. Because the day after the Anschluss, the Jewish people would become a minority within their own state.
If demography is destiny, then "Greater Israel" can only be achieved if Likud adopts the outright racist and authoritarian  program of Yisrael Beiteinu and the ethnic cleansing of "Judea and Samaria" commences — a possibility that once would have seemed highly unlikely, at best, and today looms ominously on the not too distant horizon. With the merger of Netanyahu's party with Lieberman's gang, a future in which the man who once called for the bombing of the Aswan dam becomes Israel's Prime Minister is all too imaginable.
Under the pressure of constant warfare, the Israeli public has become embittered, hardened, and tragically susceptible to an extremist demagogue of Lieberman's ilk. The growth of what can only be described as a neo-fascist tendency in Israeli politics is entirely dependent, however, on a constant ratcheting up of inter-communal conflict: without this factor, Lieberman goes back to being a bouncer in a bar and "Greater Israel" becomes the preoccupation of marginal nut-jobs.
What enables this perpetual warfare is unconditional US support for Israel, both materially and diplomatically. The Jewish state could not exist beyond the next decade without the billions of US taxpayer dollars we ship to Tel Aviv every year. Israel is the single largest recipient of US "foreign aid": we pay $3.5 billion in tribute to the warlords of Tel Aviv on an annual basis — not counting all the interest-free and forgiven "loans." In return, they brazenly interfere in our politics — and that may be the least offensive form of Israeli intervention on American soil.
Yet appeasement of Israel has been a bipartisan policy pursued by every American administration since Bush the elder, and Obama is no exception. Landing in Thailand to lend his presence to the so-called Asian Pivot we're supposed to be witnessing, the President found himself yanked Eastward as he was besieged with questions about Gaza. He answered with talking points supplied by AIPAC (and David Axelrod):
"There's no country on Earth that would tolerate missiles raining down on its citizens from outside its borders. We are fully supportive of Israel's right to defend itself."
The permanent campaign being run by the White House — remember, there's congressional elections in two years — has made our cowardly response to this horrific spectacle all but inevitable. The Israel lobby has it talons hooked firmly into the top leadership of the Democratic party, and the base — well,  don't worry about them. They can always be tamped down with one of those Villaraigosa moments.
A fight on the Israel issue would not only provide an opening for the Republicans, who are   all too ready to pounce, it would also split the Democratic party, pitting the leadership against some elements of the base. In that conflict, the winner is nearly preordained — and it's a fight that will never be fought in any event, at least not anytime soon.
The tragedy of Gaza starkly underscores the validity of what I call "libertarian realism": the idea that the foreign policy of a given country is determined almost exclusively by the struggle for power within that state. Leaving aside ideological window-dressing for a moment, each and every ascendant political class has one and only one goal in mind: to maintain and extend its power — and war is a useful ruse in that regard.
Don't fall victim to the error of attributing an inherent expansionism or warlike tendencies exclusively to authoritarian regimes, which was the neocon party line during the cold war era. As the US toppled regimes from Iran to Guatemala, installed "anti-communist" sock puppets, and invaded South Korea, Vietnam, Cambodia, Laos, and much of the rest of the world — including stationing troops in Europe and missiles in Turkey — neocon ideologues were telling us "democratic" countries are inherently peaceful, while those awful Russkies were bent on world domination.
The post-cold war world — and specifically the examples of Israel, a democracy, and the US — teaches us a far different lesson. Indeed, that lesson may be that democratic societies are more prone to belligerence than authoritarian states: my own tentative view is that, infused with a sense of their own indisputable virtue and energized by a religiously derived crusading spirit, Western democracies pose more of a threat to world peace than, say, authoritarian, inward-looking China, which — so far, at least — wants only to become the global factory, and wisely leaves the role of world policeman to those crazy bankrupt Americans. (This theory, of course, can be taken too far: a dictator can "wag the dog" as readily as his democratic counterparts, as history shows. The determining factor, in all cases, is embedded in the political landscape of whatever country we're discussing.)
I apologize for this rather long digression into High Theory, but in analyzing the significance and trajectory of current events, it's important to understand the general dynamics at work as well as the specifics. It helps us, in this case, to understand how an ostensibly "liberal" or "progressive" American president can sanction one of the most uneven military conflicts in recent history — and do it with that particular coldness which sends a chill down the spine of anyone with the least bit of empathy.
What is happening in Gaza today is a prison riot — and the prisoners aren't going to stop rioting until they have broken out of their long lockdown. America holds the key to their freedom, and the only way we're going to wrest it out of Washington's hands is to hold our leaders accountable for the war crimes of our allies — in this case, an ally that has enormous political clout in Washington. That means a long fight: it means a campaign to effect fundamental change in American foreign policy — which is precisely the battle we have taken up here at Antiwar.com.
Which brings me to another (yet intimately related) subject: the so far disappointing results of our winter fundraising campaign. I can't remember a fundraiser that's been as lethargic and downright scary as this one. I was lulled into complacency by an initial burst of donations, but ever since that first day it's been downhill all the way.
Look, I'm not going to harangue you about the absolute necessity of supporting Antiwar.com at this crucial juncture. I'm not going to rant about the imminence of war with Iran, or the injustice of what we're seeing unfold in Gaza. I'm not even going to whine about the FBI surveillance we've had to endure, and wonder about, even as we go about our jobs from day to day. I'm just going to give you the facts: the War Party has billions — they have, in effect, unlimited resources. After all, they have access to the US Treasury. We, on the other hand, only have one resource, and that's you — our readers. That's it! We don't get money from the big "liberal" foundations: somehow, they seem to have overlooked us. We have a few very generous contributors, but I have news for you: those guys are getting maxed out.
Like Blanche Dubois, we have always depended on the kindness of strangers — except you aren't exactly strangers, now are you? A great many of you have been reading this site for years —  and more: you've depended on it to give you the inside dope on what the  War Party's up to. Many of my most faithful readers have been among our most consistent financial supporters for years, and now I'm asking you to come through once again — because Antiwar.com is needed now more than ever.
Our readership is growing and it spans the globe: we've never been better at reaching a mass audience with the non-interventionist message. But we just can't go on doing it unless you dig down in your pockets and come up with the money to continue.
It's as simple as that.
read more:http://original.antiwar.com/justin/2012/11/18/why-gaza/
Dr.Paul Craig Roberts
The election that was supposed to be too close to call turned out not to be so close after all. In my opinion, Obama won for two reasons:
(1)  Obama is non-threatening and inclusive, whereas Romney exuded a "us vs. them" impression that many found threatening, and
(2) the election was not close enough for the electronic voting machines to steal.
As readers know, I don't think that either candidate is a good choice or that either offers a choice. Washington is controlled by powerful interest groups, not by elections. What the two parties fight over is not alternative political visions and different legislative agendas, but which party gets to be the whore for Wall Street, the military-security complex, Israel Lobby, agribusiness, and energy, mining, and timber interests.
Being the whore is important, because whores are rewarded for the services that they render. To win the White House or a presidential appointment is a career-making event as it makes a person sought after by rich and powerful interest groups. In Congress the majority party can provide more services and is thus more valuable than the minority party. One of our recent presidents who was not rich ended up with $36 million shortly after leaving office, as did former UK prime minister Tony Blair, who served Washington far better than he served his own country.
Wars are profitable for the military/security complex. Israel rewards its servants and punishes its enemies. Staffing environmental regulatory agencies with energy, mining, and timber executives is regarded by those interests as very friendly behavior.
full story:http://www.globalresearch.ca/presidential-elections-powerful-special-interest-groups-won-again/5310972
It has been widely believed that Abu Jihad was killed by Israeli agents in Tunis in 1988 but Israel has never officially acknowledged it.
However, the censor has allowed Yediot Ahronot newspaper to publish the interview with Nahum Lev.
Mr Lev died in 2000 and his account has not been made public until now.
Abu Jihad – whose real name was Khalil al-Wazir – founded the Palestine Liberation Organisation (PLO) with Yasser Arafat and was blamed for a string of deadly attacks on Israelis.
He was shot dead on 16 April 1988 in a raid on the PLO headquarters in the Tunisian capital.
The BBC's Kevin Connolly in Jerusalem says that no-one in the Middle East has ever doubted that Israel was behind the assassination.
He says Yediot Ahronot has been negotiating with Israeli's military censors for months for permission to tell the story.
The censors have now given way rather than fight the newspaper in the supreme court, he adds.
"Israel killed the number two man in the PLO, Abu Jihad, in Tunis in 1988, it can now be reported," the newspaper said.
"The intelligence part of the assassination was overseen by the Mossad [Israeli intelligence], and the operational side was carried out by Sayeret Matkal [elite commando unit]."
read more:http://www.bbc.co.uk/news/world-middle-east-20172511
Israeli Prime Minister Benjamin Netanyahu on Tuesday tried to convince Arab states that an Israeli military strike on Iran would benefit their interests and that "a feeling of relief would spread across the region" immediately following an attack.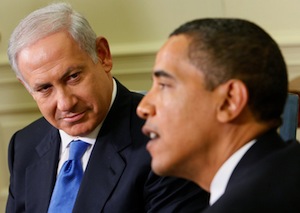 After failing to pressure the Obama administration to back a preventive Israeli strike on Iran before the US presidential elections, Netanyahu has continued to make veiled threats of war catered for different audiences.
In an interview with a French magazine, Netanyahu pushed back against the claim that an Israeli strike on Iran would destabilize the region and worsen tensions.
"Five minutes after, contrary to what the skeptics say, I think a feeling of relief would spread across the region," he said.
"Iran is not popular in the Arab world, far from it, and some governments in the region, as well as their citizens, have understood that a nuclear armed Iran would be dangerous for them, not just for Israel," he said.
But experts generally agree that such an attack would spark a regional war, embolden Iran, and in fact motivate Tehran to build a nuclear weapon, a decision they have not yet made and one that Netanyahu is right to say Arab governments don't want.
As a recent report by former government officials, national security experts and retired military officers concluded last month, the Iranian nuclear program is too redundant for a surgical strike – probably all Israel is capable of – to delay the program for any considerable length of time.
The report also concluded that an attack would prompt a large-scale Iranian retaliation that would spark an uncontrollable regional war, and this would be severely destabilizing for Arab governments, contrary to Netanyahu's pandering.
Importantly, the report also warned the attack would increase Iran's motivation to build a bomb, in order to deter further military action and that "achieving more than a temporary setback in Iran's nuclear program would require a military operation – including a land occupation – more taxing than the Iraq and Afghanistan wars combined."
Netanyahu's claim that a war on Iran would be good for Arabs is based on the tensions the Arab dictatorships in the Middle East have with the government of Iran. Those tensions come from incompatible competing national interests, and do not reflect how the actual Arab population feels about an Israeli strike. That is something Netanyahu ignores completely.
learn more:http://news.antiwar.com/2012/10/30/netanyahu-a-war-on-iran-would-be-good-for-arabs/
source:msnbc
TEL AVIV, Israel – One might call it the Armageddon scenario: a massive and coordinated missile attack on Israel from many fronts.
As the rockets rain down, only the United States can save a nation from annihilation.
And they have been warning about it long enough. Now, at last, the direst predictions will be played out.
Now for the good news.
Almost all of this will take place within the safe confines of computerized simulation for three weeks starting next week
full story:http://worldnews.nbcnews.com/_news/2012/10/19/14558444-armageddon-scenario-us-israel-ready-for-huge-joint-drill-in-irans-shadow?lite
by editor of against the wall
The  Zionist Navy is preparing to intercept the latest Gaza-bound ship carrying European pro-Palestinian,non-violent,peace activists seeking to bring Humanatarian aid to the Strip.
An IDF source confirmed that the Navy has carried out general preparations for future ships filled with activists.
Israel will not allow the vessel to reach Gaza, a Foreign Ministry spokeswoman said Tuesday after the organizers of the "flotilla" issued a communiqué saying they received clearance in La Spezia, Italy, to set sail and will reach Gaza in some two weeks time.
"This is the same old, same old," Ilana Stein said of the Estelle, which counts among its 16 passengers the radical Swedish anti-Israeli activist Dror Feiler.
In 2004 the Israeli-born Feiler, who has lived in Sweden for some 40 years, praised Palestinian suicide bombers.
He also took part in the 2010 Mavi Marmara flotilla.
The organizers know that they are not going to be allowed to reach Gaza, and are just trying to make noise, Stein said.
Stein said that the number of participants was small, and that Israel was not overly concerned about the matter.
Since the Mavi Marmara, when Israeli commandos boarded the Turkish ship to keep it from reaching Gaza and killed nine people,, a number of groups have unsuccessfully tried to organize various protest flotillas to Gaza or "fly-ins" to Israel.
Israel issued a warning informing Finland that its army will intercept and stop the Estelle solidarity ship heading to the Gaza Strip to deliver humanitarian supplies.
The ship left Italy heading to the coastal region carrying activists from different countries, including human rights defenders from Finland.
Israel sent an official letter in this regard to the Finnish Foreign Ministry, but did not state what type of action it will be taking against the ship sailing under a Finnish flag.
Israel said that the ship will not be allowed to reach Gaza, and will be stopped.
Finland told Israel that the ship carries civilians from Finland, and several other countries, and called on the Israeli Government of Benjamin Netanyahu to show self-restraint.
while I understand there is a boarder crossings open to Palestine through Egypt.Egypt is a very dangerous place full roving armed militia.The Egyptian government is illegitimate and unable to restore the order egypt once had.The organic movement there was crushed with the CIA Mos-sad "Arab spring "movement.
Israel has the ability to control its militia and I hope that it does not use the same "Terrorist"tactics used in the 2010 Mavi Marmara flotilla.